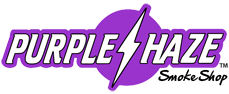 Monthly Specials

420 Deals - (Sale valid in-store from 4/20 - 4/23/17!)

All glass accessories - Buy 1, get 1 for 50% off!
Mix & Match: Includes Pipes, Chillums, Bubblers, Tubes, Rigs, Bowls/Slides/Bangers* (*Excludes QCB)
25% off a pouch or case with any glass pipe purchase.
20% off all Heady Glass
20% off MSRP on all Vapes & Enails (on 4/20/17 only)

Is your birthday coming up?

Want to know your drug test results ahead of time?

Get 50% off a 1-panel or 5-panel Home Test Kit with any Detox Drink purchase!

Please check back soon for additional holiday specials and sale announcements!