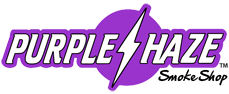 1355 Santa Fe Dr.

Purple Haze - 1355 Santa Fe Dr., #C, Denver CO 80204

Phone: 303.577.HAZE (4293)

Open Daily! Monday - Saturday: 9am - 10pm, Sunday: 10am - 7pm

Located on Santa Fe Drive, across from the west garage entrance of King Soopers in the Plaza de Santa Fe. Opened in 2010, this shop is conveniently located within walking distance of Auraria Campus, and has 1600 sq feet of space filled wall-to-wall with the hottest smoking accessories! Be sure to stop by for the best deals and Keep your DAZE filled with HAZE.