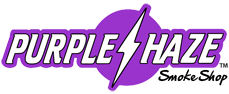 Join the Purple Haze Crew!

We are always on the lookout for top-notch additions to our team. And we know you couldn't think of a better place to "work" than a head shop surrounded by all your favorite toys! We offer a laid back, low stress work environment packed full of awesome products and great people. Our employee benefits include paid time off, discounts on products, paid training and a flexible work schedule.

If you are passionate about this evolving industry, and this sounds like a perfect fit for you, then send us your resume! We will contact you to schedule an interview once we have an opening available.