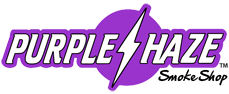 1951 S. Broadway

Purple Haze - 1951 South Broadway Blvd, Denver CO 80210

Phone: 303.715.0055

Open Daily! Monday - Saturday: 9am - 10pm, Sunday: 10am - 7pm

Located on South Broadway Blvd., one block north of the intersection of S. Broadway and Evans. Street parking is available in front of the store. This location has been open since 1995, and boasts 1800 square feet of retail space, filled wall to wall with all of your favorite smoking accessories. Stop by today to visit one of Denver's longest running head shops! Purple Haze, is a smokin' joint!