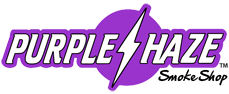 2017 E. Colfax Ave

2017 E. Colfax Ave, Denver CO 80206

Phone: 303.329.0055

Open Daily! Monday - Saturday: 9am - 10pm, Sunday: 10am - 7pm

Located on E. Colfax Ave, just east of the intersection of E. Colfax and Race. Ample parking is located behind the store, and metered street parking is available in front. Open since 1999, this location has indoor astroturf and 1900 sq ft of retail space packed with the hottest smoking accessories and gear in town. This is your one-stop smoke shop - stop by today!